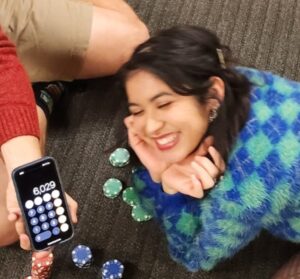 Sandoval Martinez
Material Research Society (MRS)
UCLA
Sandoval Martinez is an undergraduate student and the External Vice President of Materials Research Society, or MRS, at UCLA. MRS is a student organization that is passionate about materials science and engineering. They are a community that helps students find research opportunities, social connections, and learn about all things materials engineering.
Sessions
Sundae Science: Liquid Nitrogen Ice Cream Extravaganza

Even wondered why your ice cream is so nice and creamy? Why it gets chunky in the freezer after melting? WELL, I have that answer as well as ICE CREAM! Learn about ice crystals as we make liquid nitrogen frozen treats. After all, when science meets dessert, it's a recipe for a sweet, chilly success!